Attractions of Durango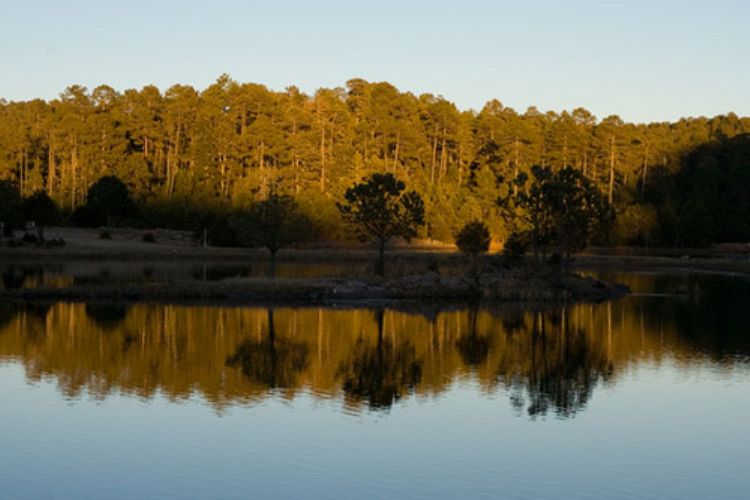 This glorious state has greatly participated in the country's history, including having been the place of birth of Mexico's first president, Guadalupe Victoria and of the glorious icon of the Mexican Revolution, Pancho Villa

Durango has a geography that combines interesting ecosystems ranging from dessert to mountains with impressive canyons, waterfalls and lakes, as well as unique regional fauna and flora. The Routes of Durango lead to spectacular and adventurous sites, with an ideal climate for practicing extreme sports such as kayak, mountain biking, rappel, rock climbing and more.

LA FERRERÍA ARCHEOLOGICAL SITE
La Ferrería is an archeological site that has grown parallel to the tradition of southeastern cultures, especially the Paquimé, assuming a certain fusion between the late Mesoamerican culture and the North American southeast.

It is a complex of architectural vestiges that reveal an organized society and establishes a significant value for modern archeologists, for hosting the House of Priests, Pyramid, Ball Game, Column Hall, Leaders House, Engraved Rocks and other interesting sections yet to be discovered.

It also has a museum that since 2005 has been part of the Anthropology and History Institute's network for having been declared Archeological Site, one of the very few on Mexico's North. The museum exhibits objects found to have been ornamental, funeral and domestic.

In order to enjoy La Ferreria Archeological Site, take an inner tour, where you can walk in awe of the different paths and roads, an adventure in pure Durango style.

MEXIQUILLO
Located 146 km from the city of Durango on the highway to Mazatlan, this beautiful area of mountains, forests, 20 meter-high waterfalls of impressive beauty, in addition to rocky formations notable for the natural beauty and amazing balance of its whimsical shapes.

This beautiful landscape of pine trees and other conifer species is the ideal spot for camping, traditional mountain climbing, hiking, mountain biking and exploration.

EL SALTITO
This typical landscape of the Mountain Range is located within the municipality Nombre de Dios, 45 km from the city, on the Durango-Mexico highway. It has three waterfalls, a mountain full of pine and cypress trees, an ancient bridge and awe-inspiring scenarios.

"El Saltito" is a 50-meter high water fall created by the currents of Tunal River. At the end of the waterfall is a natural lake of great depth. It currently offers a building that has been dutifully conditioned to serve all tourists in great comfort.

FRANCISCO ZARCO DAM
Dye to the high contrasts of its environment, this dam can be considered a natural attraction of wonderful elements gathering the arid landscape of the desert with the mountains formed by enormous pressure of the Earth's crust, which can be appreciated at plain site from a few kilometers of Lerdo, on the highway to Durango. This space offers boat rides, fishing, water skiing and alternative tourism activities, such as mountain biking, rock climbing and rappel; it is also the favorite site of many bird watchers.

There are rustic restaurants all around it, offering delicious dishes prepared with the catch of the day and local agricultural products.

LÁZARO CÁRDENAS "EL PALMITO" DAM
This important dam, in addition to being of vital importance to the agricultural activity of the state, has turned into an excellent attraction for tourism because it grants all types of outdoor recreational and sports activities. It also provides an amazing landscape combining the impressive splendor of Nature with the great engineering involved in the powerful dike. Built at El Palmito, where Santiago, Oro and Nazas Rivers converge, this water has been collected with the purpose of minimizing flood risks for La Laguna.

"LOS BERROS" WATER HOLE
A spring supplied by Tunal River, in the beautiful region of Malpais, Los Berros is a town in the municipality of Nombre de Dios, where a ranch of pre-colonial natives from Zacatecas used to be. It has been proven that this is where Friar Geronimo de Mendoza celebrated the first mass on Durango's soil, preserving this event's memory by a simple monument.

This spring produces 700 liters per second and in addition to watering and fertilizing nearby land, it still powers the wool textile factory "La Constancia", founded more than 60 years ago.

OJUELA BRIDGE
Durango's historical and architectural jewel, this is a 318 mt high and 1.80 mt wide hanging bridge that was originally supported by two wood towers 17 meters in height through steel wires

It was the first cable hanging bridge built in Latin America and has been the scenario for epoch films, such as "Una Mula Vieja para la Marquesa" and "Gringo Viejo", thanks to the way it illustrates the ambiance of the Mining Bonanza Era.

Peñoles Company built it for joining the town and foundry of Ojuela with the mines and, even though the town was dismantled and the mines abandoned in 1961, this engineering feet has been preserved as a monument due to its historical value and impressive elevation - almost 1,500 meters over sea level-. Its landscape is reminiscent of Wild West Mexico, outlaws, revolutionaries and Villa's gunmen.
Articles Releated with Durango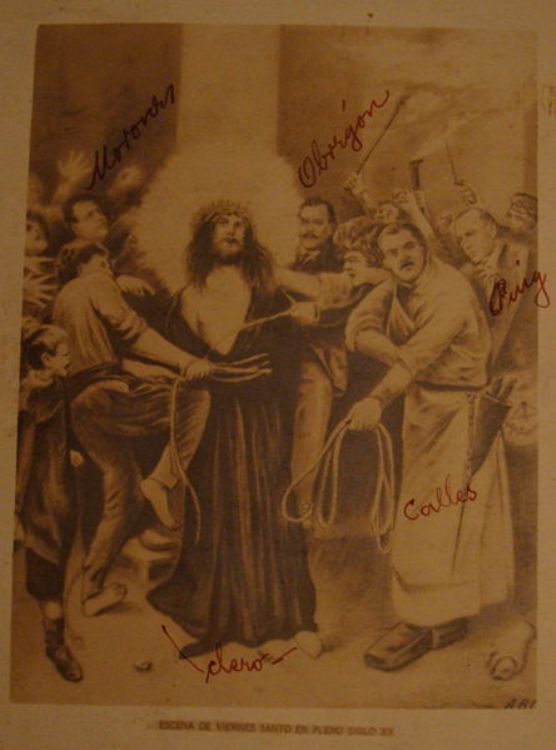 The Cristero War is also known as Cristiada. It was an ar...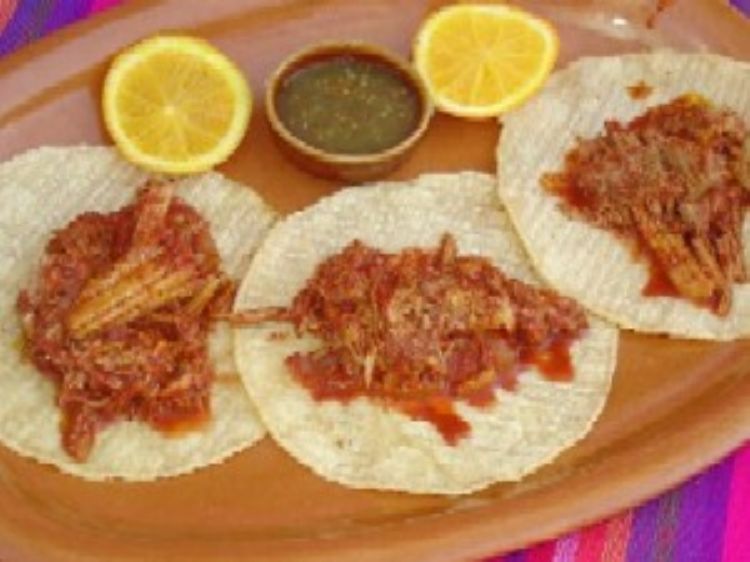 Cochinita pibil is the most famous dish originated in Yuc...