The main tourist marinas in Mexico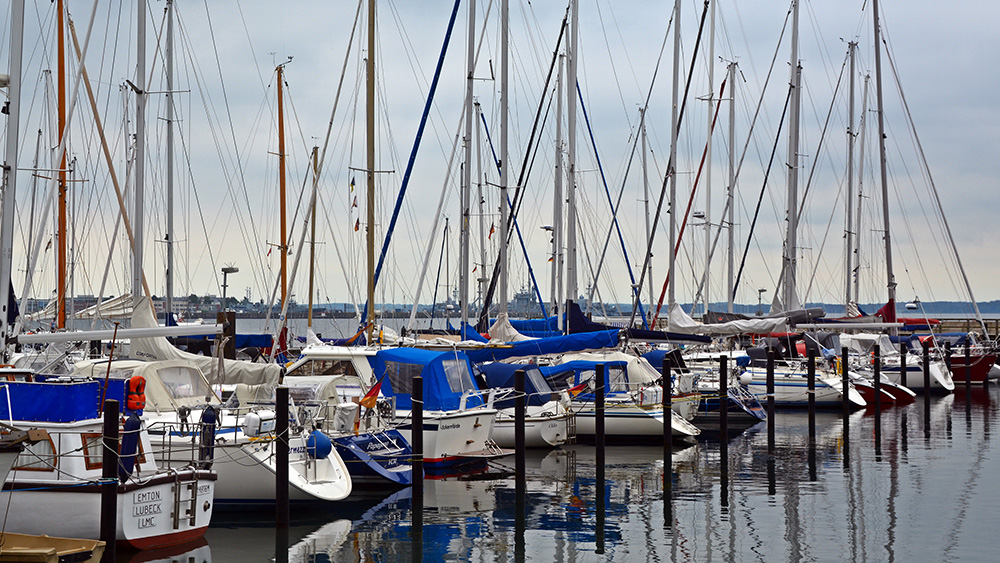 Many times when we want to spend some time relaxing and get away from the everyday routine, we do not know where to go, so here we bring you one of the best options to spend a good time alone or with family, we mean sea tourism. The Marina itself is understood as the whole complex of port facilities and recreational craft and sports that in them embark, in Mexico we have several of them, but the main ones are:
Marina Ixtapa Zihuatanejo:
Marina Ixtapa is one of the oldest in the country, it began its activities in 1970 and was built in what used to be a coconut plantation and mangrove swamps. In this marina about 100 yachts can be received and besides this it has a golf course, luxury apartments and great restaurants where you can enjoy typical regional dishes.
Contact:
Ma. De Jesús Mendoza Sánchez
Manager
Muelle I, Marina Ixtapa VHF Canal 14 Stand num. 3, C.P. 40,880 Ixtapa, Zihuatanejo
Tel : (01 755) 5532012
Mail : ixtapa@jarestate.com
Puerto Vallarta is certainly one of the most popular tourist sites of our country but its Marina is away from all that is known of the port; in there is everything that national and international travelers could need to have a first class holiday. Marina Puerto Vallarta has 500 docks that can be rented for short and long periods of time. This Marina is located 10 minutes away from Puerto Vallarta International Airport and offers many attractions as are a world class golf field, tennis courts, shopping centers and the best nightclubs in the area.
Contact:
Marina in Acapulco is one of the most attractive for domestic and international vacationers; this tourist marina is located within the bay, between the Yacht Club and Cruise terminal. The facility includes 240 positions for boats and yachts up to 200 feet high, has power of first world and has a Yacht Club in the heart of the bay. It can be used for particular events also.
Contact:
Av. Costera Miguel Aleman 215 Fracc.
Las Playas C.P. 39390 Acapulco Guerrero.
Tel. Office. 744 483 6143 (744 843 7744)
This Marina has 380 springs that can harbor boats up to 200 feet and is characterized as one of the best for sport fishing. So much that it has hosted some of the most renowned fishing tournaments marlin, tuna, dorado and wahoo are the best examples. The Marina offers electricity, water and internet for private boats and just a few steps we can find many entertainment centers and restaurants.
It is located just 45 minutes from Cabo San Lucas and is one of the sites most requested by several tourists around the world because of its beautiful contrast between sea, grass and desert.
Contact:
Marina Cabo San Lucas
Cabo San Lucas, Baja California Sur, Mexico 23450
CSL@igymarinas.com
Marina La Paz, Baja California:
The Marina of La Paz dates from 1983 and in 2004 had a renovation that gave modernity and put it on the map of several tourists around the world. It is located a few meters from the center of La Paz and has several attractions, including yacht charters for all types of meetings, sailboats and restaurants where you can taste the famous seafood from the coast. For all this, the Marina of la Paz is a favorite recreational center for those retirees of a navigation mayor.
Contact:
Marina de La Paz
La Paz • BCS • Mexico • CP 23000
Mazatlan is a wonderful place that is kind of popular but little is said about its marina, although it doesn´t ask anything from the most popular because it covers 590.7 hectares and has facilities first world ranging from residential lots to golf courses . One of its main attractions is offering tours ranging from a look at the urbanity of Mazatlan to the core as is its culture.
Contact:
Boulevard Marina Mazatlán No. 50

Entronque Sábalo Cerritos

C.P 82100 Mazatlán, Sinaloa, México

Tels. 01 (669) 988-04-84

01 (669) 988-04-86
Marina Cancun
We could not talk about Marinas without mentioning the located in Cancun and despite there are several in the population, the most popular is the Hacienda del Mar's Marina is characterized by having a closed yachting or speedboats a way circuit comfortable and above all safe. It is also the official port for the arrival of international vessels and its main attractions are: access to the sea open 24 hours a day, swimming with whale sharks, diving lessons and sailing .
Contact:
Marina Hacienda del Mar Office

Tel: 52 (998) 880 1070

Km 1.5 Carretera Puerto Juárez- Punta Sam,



Cancún, México 77500
So here you have it, if you are thinking about vacation and enjoy a relaxing time away from the stress of big cities, you can not pass these options we recommend for you