Bus Transportation in Mexico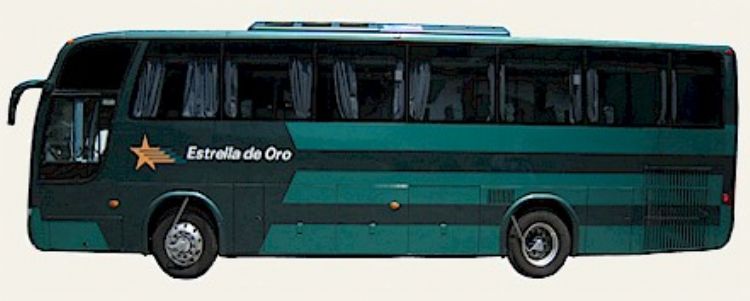 Mexico is the third largest and second most populated country in Latin America, for which it has developed an extensive transportation network to fulfill the needs of citizens and tourists. Traveling by bus is one of the most efficient and inexpensive ways to know Mexico.

Most cities have a bus terminal, where all the operating lines arrive and depart from. Because of its great size, Mexico City has four bus stations located in strategic points for communicating all the country's destinations: North, South, East and West; these can be reached by metro and taxi cabs. The main bus lines also arrive and depart from Mexico City's International Airport.

Bus is the most inexpensive and comfortable way to travel relatively short distances. This is an example of the cost of the most frequented routes in Mexican pesos:

Mexico City – Puebla $120
Mexico City – Veracruz $330
Mexico City – Zacatecas $190
Mexico City – Puerto Vallarta $790
Querétaro – San Miguel de Allende $80
Monterrey – Querétaro $240

The main bus lines in Mexico are:
-ADO
-Estrella Blanca
-Estrella de Oro
-ETN
-Grupo Senda
-Omnibus de México
-Primera Plus

Primera Plus is an excellent service connecting Mexico City Airport to Aguascalientes, Guanajuato, Guadalajara, Morelia, Puerto Vallarta, Querétaro, San Luis Potosí and San Miguel de Allende.

ADO GL, company founded in 1939, provides a first class service to the Gulf and Southeast, between the States of Campeche, Chiapas, Distrito Federal, Hidalgo, Oaxaca, Puebla, Quintana Roo, Tabasco, Tamaulipas, Tlaxcala, Veracruz and Yucatán.

Omnibus de México and Grupo Estrella Blanca, with its excellent Turistar and Ejecutivo buses, connect the center and north of the country but have no presence in the south. The excellent vehicles of Grupo Senda are the best way to travel between States on the border and many cities of Texas.

The various airlines servicing Mexico already offer inexpensive flights, but bus is still a good alternative for traveling to the hundreds of beautiful Mexican destinations.

Artículo Producido por el Equipo Editorial Explorando México.
Copyright Explorando México, Todos los Derechos Reservados.