Extraordinary Painters from Oaxaca; Francisco Toledo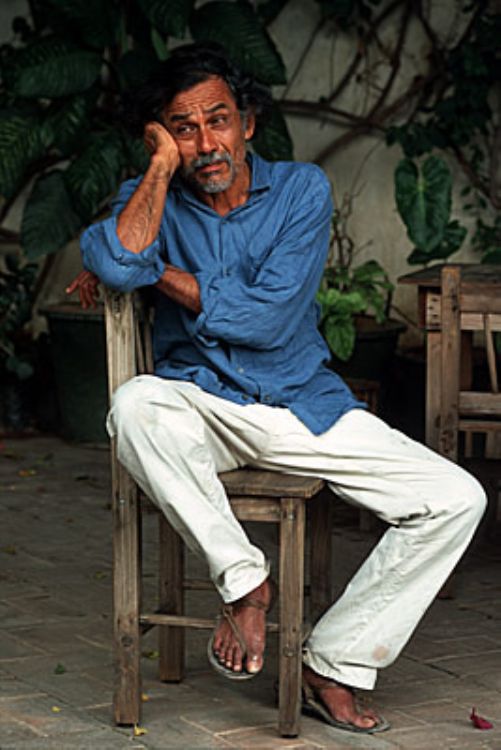 One of the representative figures of Oaxaca's art is Francisco Toledo; painter, drawer, printer, sculptor, ceramist and lithographer and has also worked with tapestry; he has been one of the most recognized artists in the world context of our time. He possesses that unparallel energy Oaxaca prints in its artists. Toledo has chosen as a reference of his work the subtle connection between the artist and the nature of his landscapes. He is a man of iguanas, frogs, and the animal and natural worlds.

Toledo is an explorer; clay, barks like amate, rocks and wood are studied with an exceptional mastery. Thanks to the support of his father who didn't oppose his vocation and the wonderful world his grandfather showed him while young with imagination, are constant references and the most distinctive factors in his work.

He studied in the School of Design and Crafts of Mexico City, although he already had some experience with etching and drawing. From a very early age, when he had exhibits in the country and United States, that initial recognition earned him the opportunity to live in Paris and experiment in the workshop of Stanley Hayter. The artist received the recognition of the international public throughout many decades.

Although, as many other artists, he was influenced by diverse schools in his academic formation, Toledo is one of the main representatives of the fusion of contemporary art with the wealth of the prehispanic world, a never ending source of inspiration. Besides, Toledo always frames his adventurous spirit with every possible material; he gets to know it, treats it and finally brings to life. He is one of the creators who have evolved and reached a deep liberty in the use of techniques and materials with absolutely particular esthetics, but extremely influenced by his origin from Oaxaca and Mexico.



Foto: Conecultachiapas

His etchings and topics as "Zoología fantástica" and "Insectario" summarize the intimate art-nature relationship that distinguishes him. The creator can also be recognized by his social commitment to art, he has opened the doors of his artistic spaces to many other painters from Oaxaca, supporting the cultural promotion of his State and being a tireless defender of the right to live from art.

These are other extraordinary painters from Oaxaca:
-Gutierrez, Zarate, Tamayo.
-Rodolfo Nieto and Rodolfo Morales


Artículo Producido por el Equipo Editorial Explorando México.
Copyright Explorando México, Todos los Derechos Reservados.
Fotografía: AquiOaxaca.com