Xcaret, Mexican Paradise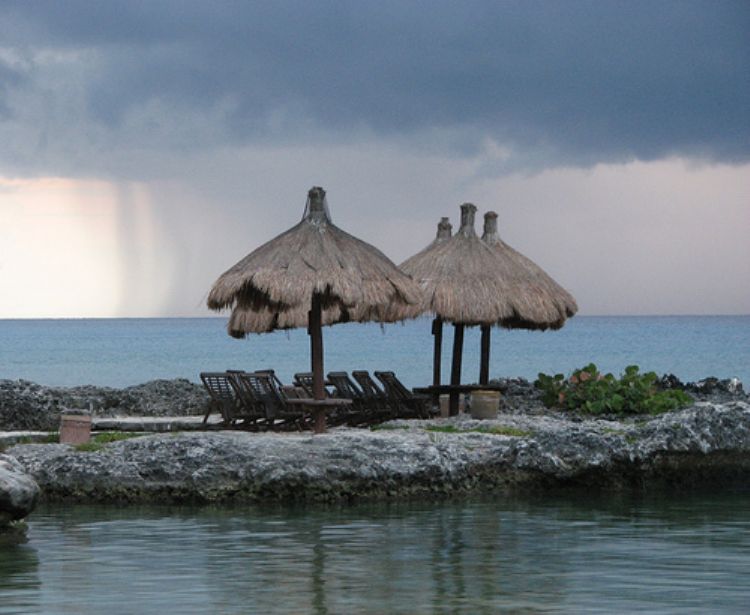 Sacred place for the people of ancient times, it allows you to merge with nature like few other places on Earth, such is Xcaret, one of the Mexico's most important tourist sites and located approximately an hour away from Cancun in the Riviera Maya. It is believed that for a thousand years or more, Xcaret was one of the most important Mayan ceremonial centers and is currently an impressive eco-archeological park with subterranean rivers, cavities for snorkeling, lagoons and bird sanctuaries, among other attractions.



foto: Ver Autor y Licencia

It is a paradise that combines as in a perfect dream the natural beauty and culture of people with rich traditions. Constructed on the Maya Polé port and bathed by the waters of the Caribbean and tropical forest, Xcaret wants visitors to enjoy without losing the respect for the land where the Mayans reached their pinnacle of grandeur, through knowledge and experience is how this goal is achieved.

In Xcaret it is possible to explore the sea depths without touching a drop of water, in the Coral Reef Aquarium, showing the importance of many types of reefs by presenting only some of the impressive samples of sea plants and animals. Its butterfly farm is the first in Mexico, with 4,200 square yards of vegetation and 50 feet of roofing, turning it into one of the largest on Earth. The White-tailed and Brocket deer can be observed in the park in their natural habitat. Jaguars are felines as mythical as the Mayas and roam the huge and abundant trees of the islands where there are telescopes for admiring these extraordinary animals.



foto: Ver Autor y Licencia

In the Farm of Edible Mushrooms it is possible to learn about the cultivation process of the Pleurotus mushroom which is edible and delicious. Xcaret is home to the calm and friendly tapir or Poloc, meaning "fatty" in Mayan, a rare and little known specie. The bird house in Xcaret is full of many species of birds from the zone, many of them in danger of extinction.

This beautiful place has more than 50 recreation activities and at night offers its unparallel famous "Xcaret at night", a show that explores the roots and traditions culminating in a spectacle of lights and color with beautiful dances from the country's regions.



foto: Bahman Ver Autor y Licencia


Artículo Producido por el Equipo Editorial Explorando México.
Copyright Explorando México, Todos los Derechos Reservados.
Foto Portada: Sean dockery Ver Autor y Licencia