National Museum of Antropology (Museo Nacional de Antropología)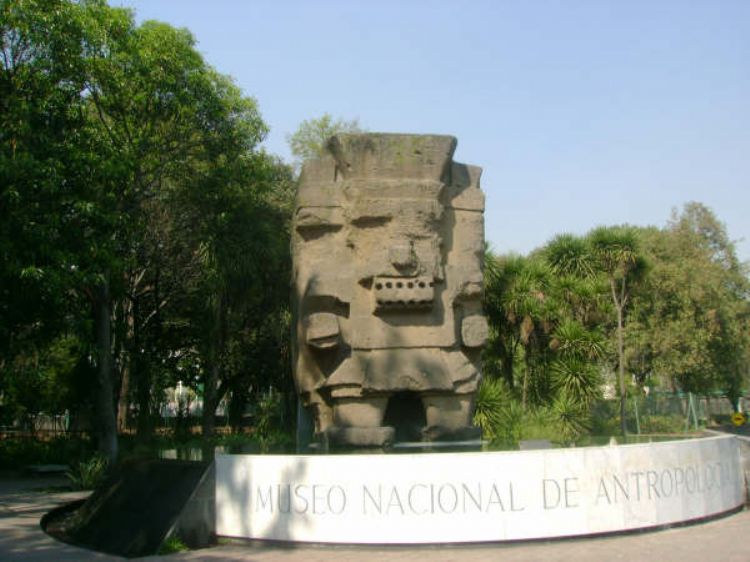 It is a monumental building, located in Bosque de Chapultepec on Reforma and Gandhi. The history of its construction responds to the need to preserve archeological pieces that were handed down during many centuries. The Lorenzo Boturini Collection was destined to the Real y Pontificia Universidad de Mexico, as well as other important pieces, as the Piedra del Sol, being the first pieces conserved for this purpose.

However, it was a long learning process in which the governments had to experiment for providing worthy spaces to the objects of the indigenous past. After the construction of the Museo de Historia Natural, promoted by José Longinos, the project for safekeeping pieces of this nature was designed.

When Mexico finally obtained its independence, it also became aware of the importance of its past, therefore, Guadalupe Victoria gave orders to create the Museo Nacional Mexicano, which was located in the former Casa de Moneda during the time of Maximiliano.

The conservation of pieces and their exhibition had an enormous interest since then, creating a great archive transferred to different museums. It was in 1963 when it was finally constructed inside the Bosque de Chapultepec. It was inaugurated in 1964 by President Adolfo López Mateos. The museum has a chronological exhibit of different ages from the cultures and prehispanic regions; with objects and pieces of great significance. It exhibits permanent and temporary collections and has had many visitors during these past years, displaying to the public collections from international museums of cultures such as the Chinese, Egyptian and Etruscan.



Artículo Producido por el Equipo Editorial Explorando México.
Copyright Explorando México, Todos los Derechos Reservados.