Centla Swamps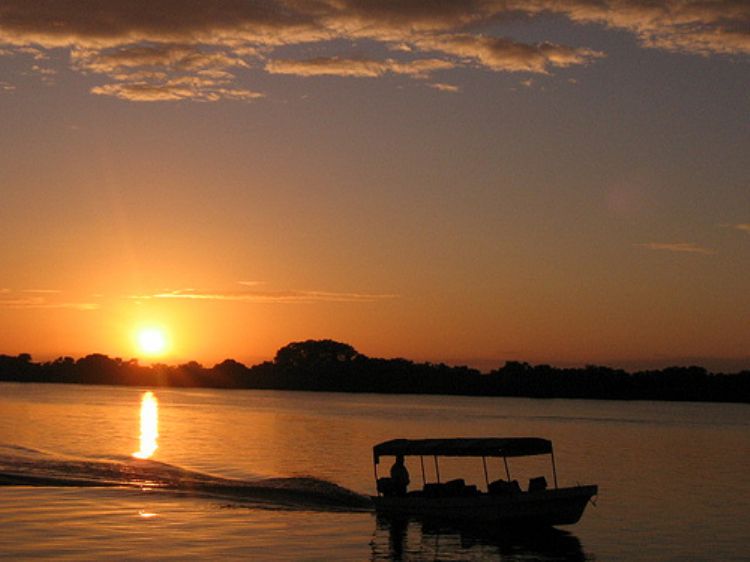 Centla Swamps:
Natural heritage of our Olmeca and Mayan ancestors.

Currently, preserving biodiversity and ecosystems are highly important issues of concern for the harmonious balance of our world's wildlife.

One of the most important ecosystems in our country is, beyond a doubt, the Tabasco wetlands known as 'Centla Swamps', a marshy region inhabited by Olmeca and Mayan cultures around 1,000 A.D.

Centla, meaning 'corncob', is an area of low wetlands hosting Mexico's most important biodiversity, recognized as one of the most important swamps in the world. Mexico's government declared these swamps a Natural Protected Area in 1987 and a Biosphere Reserve in 1992.

Ranging over 300,000 hectares, this natural wonder is home to an incredibly vast variety of vegetable and animal species unique in our country. Approximately 550 plant species form its flora and more than 175 of fauna are part of this wonderful site. Centla Swamps came to be from one of the areas with greatest water drips in Mexico, while being located within along important rivers, such as Usumacinta, Grijalva, Bitzal, San Pedro, San Pablo and Laguna de Términos, in the wonderful State of Tabasco.

Its flora and fauna alike have been useful for the various human groups who have inhabited this paradise since ancient times, for medicinal uses as well as food, through the plants, fish, birds, reptiles, crustaceans and mammals that are part of the reserve with the biodiversity of highest priority in our country.

Some bird species in the area are: storks, ducks, pilgrim falcons and eagles; among the mammals we can find deer, jaguars, otters, ocelot and a vast variety of monkey species. Outstanding among its fish are the gars and sea bass. Reptiles are mainly represented by crocodriles, alligators, iguanas, turtles and snakes, such as the 'nauyaca' and 'bejuquilla'. Among crustaceans we can find crab, 'acamaya' and 'piguas'.

Its climate is warm and stable with an average temperature of 25º C. Summer is known for its abundant rain, although there are two 'dry' periods, from March-April and July-August.

Centla Swamps are the ideal site for ecotourism lovers because it offers, in addition to the extraordinary beauty of its landscapes, one of the most important natural reserves of Latin America. Its climate, flora and fauna, combined with the respect towards its species, it will surely turn one of the most interesting experiences for those who enjoy the great outdoors.

Let yourself be seduced by Mother Nature in an unparalleled adventure. Its rivers, lagoons, mangroves, streams and low lands let you practice many activities, such as fishing, snorkeling and diving. For those who enjoy bird watching, Centla is a paradise full of a vast variety of these spectacular beings that inhabit its lands and tropical rain forests.

Decide to go enjoy our natural wonders at the fullest. Centla Swamps await you for a natural experience you'll never forget!

Photograph: "Pantanos de Centla" by Ixkin_e

Article Produced by the Editorial Team at Explorando Mexico.
Copyright: Explorando Mexico. All Rights Reserved.