Cuatro Ciénegas Coahuila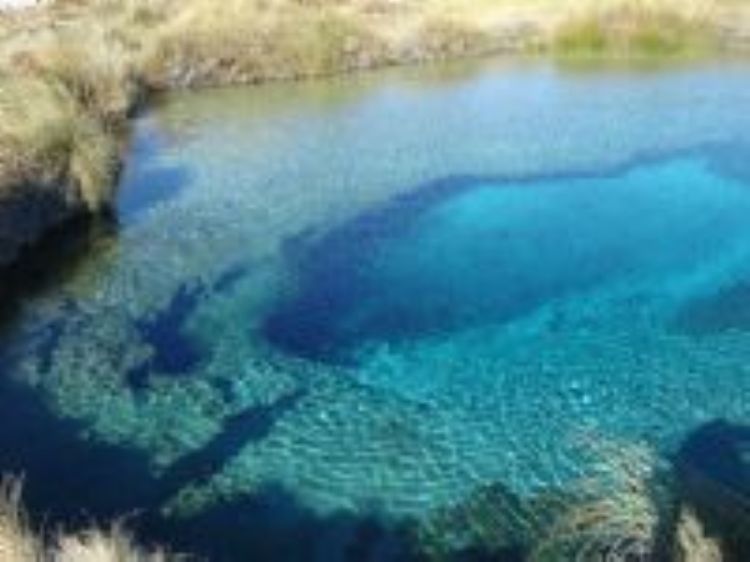 A valley that serves as a natural laboratory, it allows studying early evolution and prompts the suspicion that its salt types and water dynamics could resemble those of Mars. Therefore, it is a model for searching life in the "red planet" because it is one of the few places on Earth with life characteristic of the earliest times, together with a heterogeneous animal community.

Like a contradiction of nature, in the middle of the desert where water is scarce, Cuatro Cienegas maintains unique life in its unusual fresh water springs, streams and humidness and is one of the only two desert spring ecosystems of its size in North America. The particular hydrologic system of Cuatro Cienegas has created a fascinating mix of at least 77 animal and plant species that can't be found anywhere else on Earth.
The refuge has more than 75 fish, reptile, amphibian, crustacean, mollusk and insect species and more than 400 non-endemic cactuses. This oasis in the middle of the desert also hosts an impressive variety of bats and migration birds. The gypsum dunes, matrix communities of native pasture lands, xerophilous brushes, canyon systems and bisagra turtles are other unique elements that have attracted people's attention to Cuatro Cienegas.

Located near Monclova, in the State of Coahuila, in the middle of the Chihuahua Desert, is Cuatro Cienegas. This zone of natural crystalline pools and rivers, formed by a network of subterranean rivers, spans over 843 miles and 200 wells and lakes. It has activities for its visitors as swimming and diving in the primitive crystalline pools that reveal a multitude of fascinating fishes. Equally, visitors have the opportunity to practice mountain biking, camping and rappel, or for the more sophisticated and specialized, the study of its life forms.

Declared a protected area in 1995, Cuatro Cienegas is a destination nobody should miss, the fascination it offers for vividly experiencing how time seems to not have passed in this place, the communion between past and present tells us it is not impossible to continue coexisting much longer.

Artículo Producido por el Equipo Editorial Explorando México.
Copyright Explorando México, Todos los Derechos Reservados.