Skydiving and Paragliding in México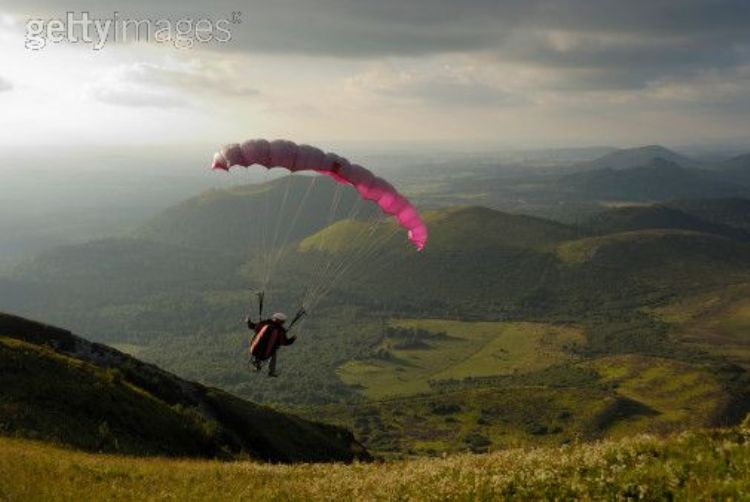 Skydiving consists of jumping with a parachute from an airplane, helicopter or balloon. After a few seconds of free fall, the parachute opens, allowing the control of direction and speed. This sport involves complex skills that can take up to hundreds of jumps for full domain, but the main aspects are usually understood after a few jumps. There are four basic skills that need to be fully controlled: safety, free fall maneuvers, parachute operation and landing.

Skydiving has become one of the most popular extreme sports in México over the past decade. Mexicans and tourists have discovered that Mexico is one of the most wonderful destinations for this experience.
The indescribable adrenaline rush when falling from 13,000 ft above the ground becomes an addiction for many. For tandem jumps, no previous instruction is necessary, because a professional and the beginner are attached by a harness, allowing first-timers to relax and completely enjoy this unforgettable experience. In order to practice skydiving on your own, it is absolutely crucial to take a course and jump in tandem a few times before achieving a professional level.

The States where this thrilling sport is practiced are Aguascalientes, Colima, Distrito Federal, Jalisco, Michoacán, Morelos, Nuevo León, Puebla, Querétaro, Quintana Roo, Tlaxcala, Veracruz, Oaxaca, Puerto Vallarta and Ixtapa. Some of the most recognized companies in Mexico for the instruction and practice of this sport are those affiliated to the National Skydiving Center and the private companies such as Retto Expediciones, Centro de Paracaidismo de Tequesquitengo, Skydive Playa at Playa del Carmen, Skydive Ixtapa and Skydive Celaya.

Paragliding is done on a light and flexible glider, invented in the French Alps during the 1980's by mountain climbers who wanted to fly down from the peaks they climbed to. It can reach speeds of up to 60 km/hr., always related to the wind's force and speed. The science behind this simple way to fly consists of taking advantage of thermal and dynamic currents. The great development of this free flight technology has provided great maneuverability, safety and agility to this enthralling sport. A variation of this device is the paramotor, which exchanges the harness for an engine on the paraglider.

The most popular places to practice paragliding in Mexico are Bernal in Queretaro; Chalchihuapan in Puebla; Valle de Bravo, Ixtapan de la Sal and Coacalco in the State of Mexico; El Cubilete and El Salto in Guanajuato; La Salina in Baja California Norte; Patzcuaro and Tuxpan in Michoacan, Zaachila in Oaxaca; La Nogalera in Monterrey; Tequila in Jalisco and Tulancingo in Hidalgo.

The famous Monarca Paragliding Open was held in 2009 at Valle de Bravo with the participation of 120 pilots previous to the XI FAI 2009 World Paragliding Championship held in February, with Mexico as the proud host to the participants of more than 44 countries; organized by the International Aeronautics Federation.

Some of the companies in Mexico dedicated to the instruction and practice of this fascinating sport are Cazadores del Viento, Ez Fly, Airexplora, Gravedad Cero, Fly Mexico and Alas del Hombre. Among the most recognized competitions in Mexico are Monterrey Open held in Santiago, Nuevo León; the Festival del Aire in Cordoba, Veracruz; the Vuela Puebla at San Bernardino Mountain; and the Escalera Flyinn of Michoacan.



Article Produced by Explorando Mexico Editorial Team.
Copyright Explorando Mexico. All Rights Reserved.
Photo: Getty Images.